Top  About Us  Assistance for International Financial Reporting Standards (IFRS)


IFRS are now being implemented in a large number of countries around the world. Japan also plans to converge its accounting standards into IFRS or adopt IFRS as Japanese accounting standards.
Ductus provides IFRS-related services of high quality based on US GAAP and IFRS knowledge and experience.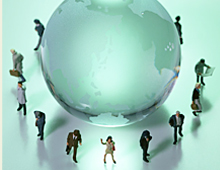 Services

Preparatory works for IFRS conversion including quick search for differences and design of process and documents for conversion

Prepare full set of (consolidated) financial information in accordance with IFRS (interim and annual)

Prepare IFRS base financial reporting package of foreign-owned companies to submit them to the parent company and make necessary communication with the parent company in English

Prepare accounting manual and other control documents for IFRS conversion
※We provide the same type of services for US GAAP reporting.