Top  About Us  Outsourcing of Businesses


The burden of accounting people has increased in terms of both quality and quantity due to accounting standards becoming more complicated, internal controls becoming more compulsory, and audits becoming more strict. On the other hand, it is quite difficult to hire and keep capable accounting staff while keeping labor costs in check. Under such circumstances, it might be a good choice to outsource whole or a part of various operations to external accounting professionals.
Ductus undertakes business outsourcing in a wide area of businesses from the daily accounting operations to the monthly, quarterly and the year-end closing procedures.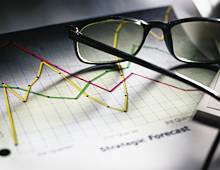 Services

Daily accounting operations such as inputting data into accounting system

Monthly, quarterly and annual closing process (including reporting to parent company for its consolidation purpose)

Prepare (consolidated) financial statements or information in accordance with the Japanese Company Law

Prepare (consolidated) financial statements or information in accordance with the Financial Instruments and Exchange Law

Prepare reporting package and other information for the submission to the parent company and conduct necessary communication in English

Payroll calculation

Prepare management information in relation to finance and accounting

Prepare supporting documents for tax filing

On behalf of a company, attend to the annual independent audit and prepare documents required by auditors

Financial due diligence in relation to M&A

Other